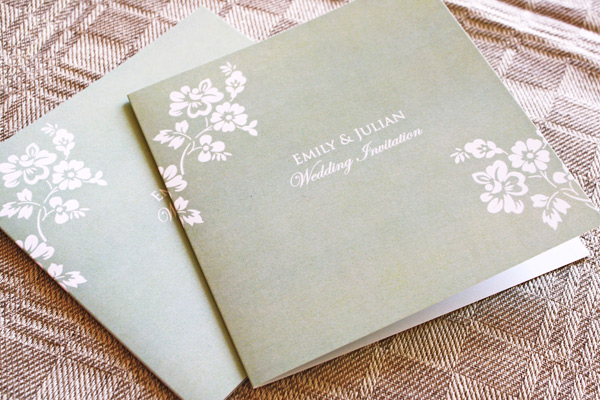 Hot off the press! This week's design of the week is a wonderful new contemporary wedding invitation design by Sparkle and Rose. 'Charm' is a beautiful floral silhouette which allows the colour of the wedding day to shine through. As with all of the stationery ranges by Sparkle and Rose, it can be personalised with design, colour and font and is available across a full range of items- invitations, acceptance cards, save the dates, menus, order of service, table cards, place cards, table plans and thank you cards. The folded wedding invitation is £3.20 including envelope.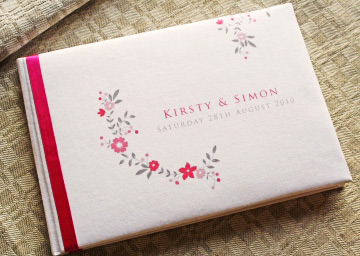 To compliment their wedding stationery range, Sparkle and Rose have also developed a new concept in guest books and photo albums. Clients now have the opportunity to personalise these items so that the guest books and photo albums can match the wedding stationery with design, colours and text. Choose between their cotton or linen fabrics. The design is then printed on the fabric and then carefully covered over the chosen book.
Guest books and photo albums are offered in two different sizes.
Guest Books 6″x9″ at £30 or 8″x10″at £45
Photo Albums 6″x9″ at £30 or 11″x13″ at £50
For more information visit www.sparkleandrose.co.uk