Nothing makes your wedding more personal than handwritten wedding invitations. Why not make your wedding invitations stand out from the crowd and handwrite your invitations with beautifully romantic calligraphy. From the wonderfully romantic copperplate style to classic italic and contemporary freestyle – calligraphy (which means 'beautiful writing) can add a touch of romance and glamour to all your wedding stationery. A great number of styles are available to suite every wedding theme – Roman capitals, copperplate, italic, gothic and antique – you can mix with beautiful ink colours to add real elegance to your wedding day.
Calligraphy works fantastically with scroll wedding invitations and traditional wedding invitations but you can choose some wonderful freestyle calligraphy to add sparkle to your contemporary wedding invitations too.
If you are not the most creative writer you can get a professional calligrapher to write your invitations for you. Claire Gould at www.wedding-calligrapher.com has written thousands of place cards, envelopes and invitations, and hundreds of poems in calligraphy for all kinds of clients. Take a look at some of her work below to see how you can add that 'wow' factor to your wedding stationery.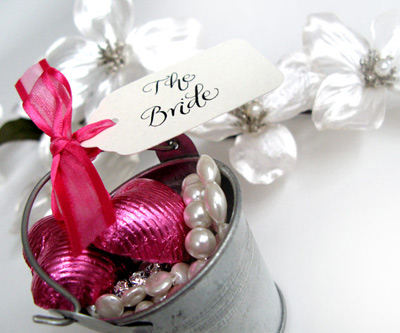 Calligraphy for your wedding favour tags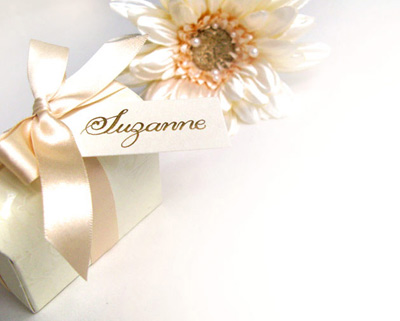 Calligraphy in real gold leaf!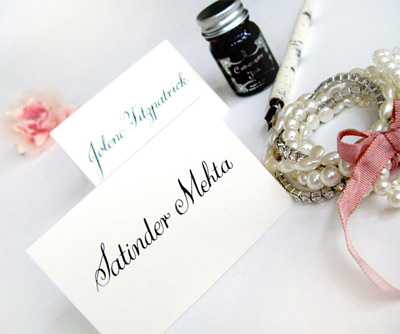 Vintage… calligraphy for your wedding place cards


Calligraphy commission of a poem by Christina Georgina


Wedding homily in calligraphy


Gothic wedding calligraphy


Lovely chocolate brown wedding invitation envelopes were addressed by hand in copperplate calligraphy, written in gold gouache!


Wedding poem scroll in beautiful italic calligraphy>