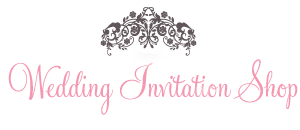 pocketfold Wedding Invitations
Pocketfolds, wallet-style, Envelopments®, Envelofolds ® etc. are all styles of wedding invitations which incorporate some sort of 'pocket' to slot useful insert cards for your guests with additional information about your wedding. This could be a map of directions for example, a gift list, menu options or a list of local accommodation that your guests may which to choose.
The invitations are available in all sorts of different shapes and sizes – and folded in all sorts of ways. The actual 'invitation' section of the card is usually mounted on different layered card with complimentary colours. You can also choose to add a background pattern or graphic to the design which can produce stunning invitations!
Pocketfolds can be particularly useful if you are having a wedding overseas or if many of your guests will be coming from different countries.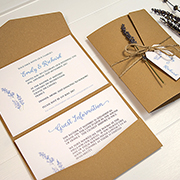 Rustic kraft pocketfold with lavender motif, jute twine and tag. Perfect for a country wedding.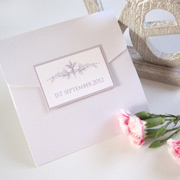 'Chandos' pocketfold with vintage motif. Available in a range of colourways.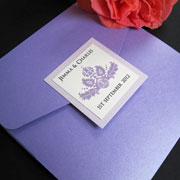 'Marylebone' pocketfold with luxurious ribbon and diamante slider. Fabulously elegant!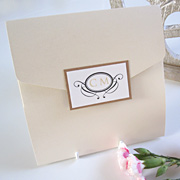 'Ritz' pocketfold with vintage frame motif with initials inside. Available in a range of colourways.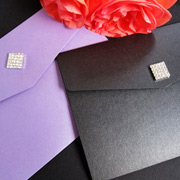 'Mayfair' pocketfold with an elegant diamante detail. A simply beautiful contemporary design.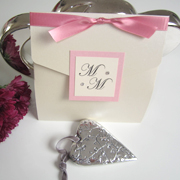 'Savoy' pocketfold with initials and diamante motif. Finished with satin or organza ribbon.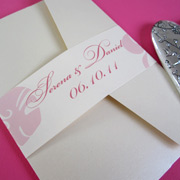 'Berkley' pocketfold with floral seal with names and wedding date. Available in many colours.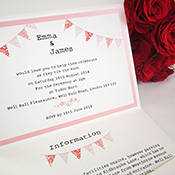 'Portobello' pocketfold with bunting design.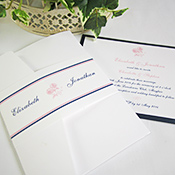 'London Rose' pocketfold with vintage rose motif.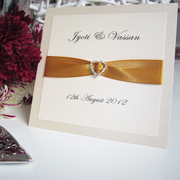 'Buckingham' pocketfold with an elegant diamante brooch and ribbon. A simply beautiful design.