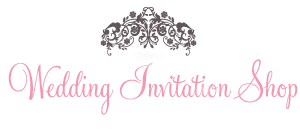 Overseas Wedding Invitation Designers - destination weddings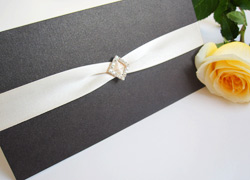 LITTLE ANGEL WEDDINGS LONDON
- Overseas wedding invitations
---
At Little Angel Weddings we offer a stunning range of wedding invitations, stationery and favours personally designed to reflect your own unique style and personality. All of our designs are handmade and we offer an entirely bespoke service. We pride ourselves on close attention to detail and the special finishing touches that will leave a lasting impression on all your guests. Whether you prefer contemporary, classic, pocketfolds or something entirely unique, we can help you to design the perfect stationery for your wedding day.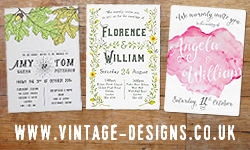 VINTAGE DESIGNS
---
At Vintage Designs, our inspiration is traditional, vintage design, and classic typography. We use this with clever design execution to create one-of-a-kind stationery that you and your guests will love. Come and browse our collection and see our save the date cards, invitations, wedding day table plans, table numbers, name place cards, thank you cards and more!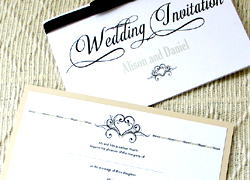 MILLBANK AND KENT
---
Established in 2004, Millbank and Kent Contemporary Wedding and Occasional Stationery offer a wide selection of designs. All of our stationery is designed and printed in house at our studio which means we can adapt any of our designs to suit your unique wedding theme or colour scheme. We produce, Save the Dates, Wedding Invitations, RSVP reply cards, Information postcards, Order of services, Table plans, Menus, Table names or numbers, Place card settings, Thank you cards and any other paper or card item that you may need on your request. Free samples are available via our website. Monthly prize winner of £100 worth of stationery.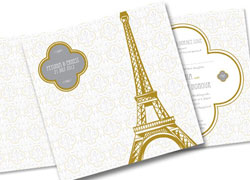 XOXO wedding Stationery
---
XOXO Wedding Stationery are a small and friendly online wedding stationery company. Established in 2005, awarded 'Best Handmade Wedding Stationery Designer' in the 2006 Wedding Idea awards. We invite you to browse our modern wedding invitation and contemporary wedding stationery portfolio - choose from Pocket Folds and Hand Finished or Save-the-Pennies.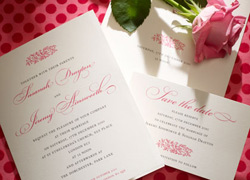 LETTERPRESS OF CIRENCESTER
---
The Letter Press specialises in classic high quality wedding stationery. They offer a bespoke service: plate sinking, using decorative motifs, borders or ribbons, different ink or typefaces. You can also take advantage of a fantastic 10% DISCOUNT OFFER with the Wedding Invitation Shop.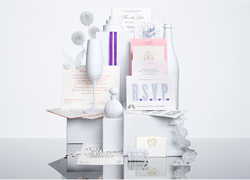 PICCOLO PRESS
- Winner of VOWS Award for 2009
---
Piccolo Press offer contemporary, traditional and specialist wedding stationery of the highest quality - including engraving, letterpress, thermography and embossing. They were winner of VOWS Award for 2009 being Voted Outstanding Wedding Stationery Supplier. Piccolo offer a custom service by a very skilled and knowledgeable team.