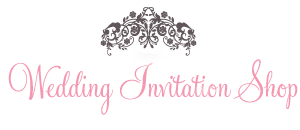 DIY Wedding Invitations
Many brides choose to make their own wedding stationery for budget reasons or simply to add their own personal touches to their wedding stationery. This can be a great way, to get into the spirit of the wedding and add your personal touches. You could make a party of it and invite your bridesmaids to help create! Before you consider the DIY option, you should make sure that you are up to the task. If you are then look no further - we have some wonderful creative supplies for you to choose from including card blanks, ribbons, bows and swarovski crystals.

A FULL LIST OF DIY SUPPLIES WILL BE COMING SOON!