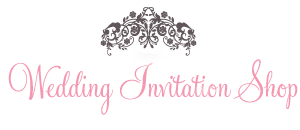 Flower Wedding Invitations
Floral wedding invitations are perfect for a spring or summer wedding. Add rose designs, daisies, lilies or a wide range of floral elements for truly romantic wedding invitations and stationery!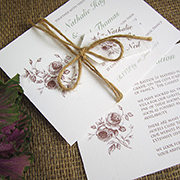 'Rustic Rose' invitation stack, tied with twine and tag. Perfect for a rustic country wedding!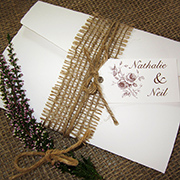 'Rustic Rose', shabby chic pocketfold with hessian band, tied with twine and tag.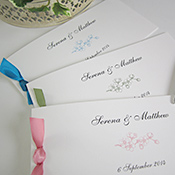 'Kew' invitation with pretty, cherry blossom motif and satin ribbon. Beautifully understated.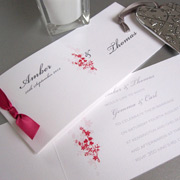 'Primrose' is a pretty, contemporary design with floral motif of your choice with matching ribbon.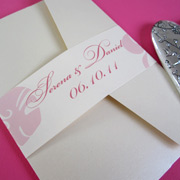 'Berkley' pocketfold with floral seal with names and wedding date. Available in many colours.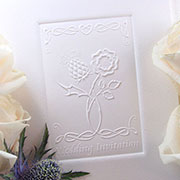 'Thistle & Rose' invitation embossed with a Celtic Thistle and Rose design.