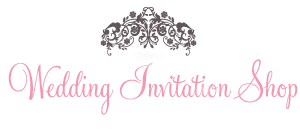 Printed Wedding Invitation Designers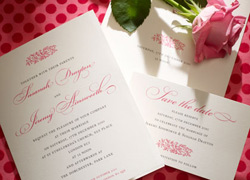 LETTERPRESS OF CIRENCESTER
---
The Letter Press specialises in classic high quality wedding stationery. They offer a bespoke service: plate sinking, using decorative motifs, borders or ribbons, different ink or typefaces. You can also take advantage of a fantastic 10% DISCOUNT OFFER with the Wedding Invitation Shop.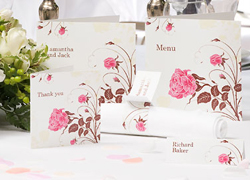 POPPY JO BESPOKE SERVICE
---
'Poppy Jo' offer a unique selection of innovative contemporary designs, classic designs and traditional themes that will inspire any wedding day. You can choose from an extensive collection of printed designs and add ribbon and other embellishments to personalise your wedding them or we can work with you to develop your own unique stationery design suite.
30% DISCOUNT
with the Wedding Invitation Shop.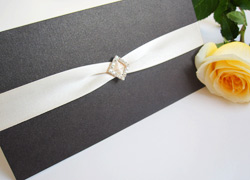 LITTLE ANGEL WEDDINGS LONDON
- Contemporary wedding invitations
---
At Little Angel Weddings we offer a stunning range of wedding invitations, stationery and favours personally designed to reflect your own unique style and personality. All of our designs are handmade and we offer an entirely bespoke service. We pride ourselves on close attention to detail and the special finishing touches that will leave a lasting impression on all your guests. Whether you prefer contemporary, classic, pocketfolds or something entirely unique, we can help you to design the perfect stationery for your wedding day.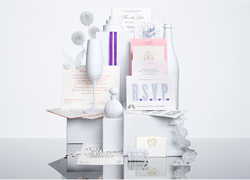 PICCOLO PRESS
---
Voted 'Social Stationery Printer of the Year', Piccolo is one of Britain's finest stationers. Established 30 years ago, our business continues to grow around personal recommendations. Piccolo are masters of engraving & die-stamping, letterpress, thermography, blind embossing and foil blocking. All bespoke wedding & personal stationery requirements can be achievable by our highly-skilled in-house team. Visit our portfolio page to view a selection of our wedding designs and stationery.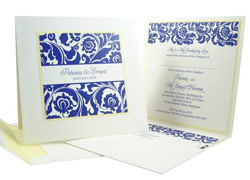 XOXO wedding Stationery
---
XOXO Wedding Stationery are a small and friendly online wedding stationery company. Established in 2005, awarded 'Best Handmade Wedding Stationery Designer' in the 2006 Wedding Idea awards. We invite you to browse our modern wedding invitation and contemporary wedding stationery portfolio - choose from Pocket Folds and Hand Finished or Save-the-Pennies.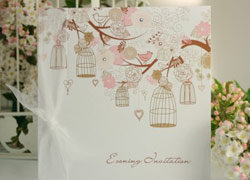 OLIVIA SAMUEL
---
Olivia Samuel have a wide range of fully coordinating wedding stationery ranges, many with countless ribbon colour options to allow you to find exactly the right colour to fit in with your theme. We are committed to providing excellent quality wedding stationery at a reasonable price, and as any handmade stationer will confirm, the labour involved in making wedding stationery is immense, which is why we have designed most of our ranges to be available in DIY as well.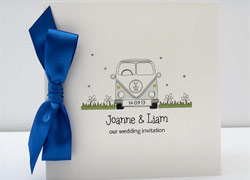 BUNNY DELICIOUS
---
Fun, funky and fabulous stationery, personalised to your colour scheme and style of wedding From the quiet minimalist wedding by the sea to the lavish New York wedding at The Plaza, gay or straight, male or female, my aim is to work with you to create something to suit your personalities and budget. Everything from invitations, to table plans, to thank you cards and beyond.
ARTCADIA
---
Artcadia - British printers who make unique letterpress invitations the old fashioned way, with vintage presses, fine papers, time, patience, and a lot of expertise. We're not some invitation company that dabbles in letterpress; we are real buffs in the field of letterpress printing. For those on a tighter budget but want great design, there's the option to have any of our ranges printed digitally. We practice progressive green printing, using eco-friendly options (like tree-free paper, and FSC-certified stocks.)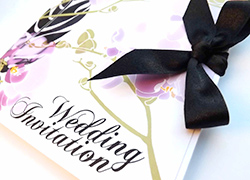 MIMISMARTYPANTS
---
Mimismartypants Wedding Stationery offers that unique special touch for your magical day. Each of the ranges are all created with a sense of elegance and flare to capture the sparkle and romance of what will be a wedding to remember, offering a contemporary range of designs as well as a bespoke service. I offer stationery from Save the Date cards, personalised Invitations, Order of Service cards, Table Plans and Numbers, Menu cards, as well as Name place cards. I also offer matching Thank you stationery and any other pieces individuals dream up for their very special day.